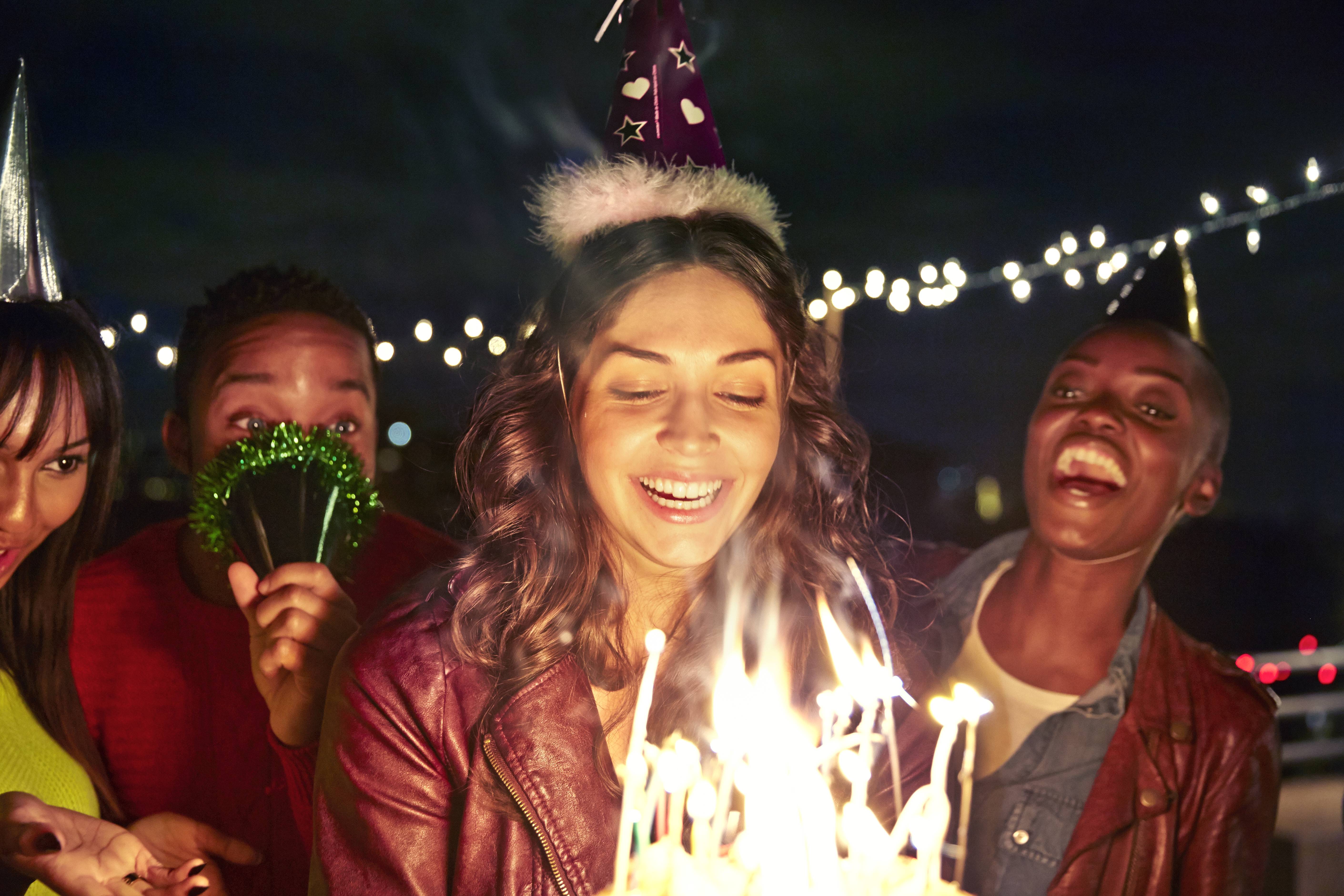 Paygoo Prepaid MasterCard® Gift - presentkortet alla vill ha
Transaktionshistoriken kan bara laddas ner om det angivna mobilnumret är samma nummer som användes för att aktivera kortet.
Om Paygoo Prepaid MasterCard® Gift
DEN PERFEKTA PRESENTEN
Paygoo Prepaid MasterCard® Gift är den perfekta presenten för alla tillfällen – som födelsedagspresent, jubileum eller ett litet tack. Presentkortet kan också helt lagligt ges till medarbetare, affärskunder eller partner.
LÄTT ATT FÅ TAG PÅ
Paygoo Prepaid MasterCard® Gift finns i många butiker runt om i Sverige. Korten kan köpas med olika värde beroende på vem du köper av, och det varierar mellan 200 och 1500 svenska kronor.
LÄTTANVÄNT
Mottagaren kan använda Paygoo Prepaid MasterCard® Gift till att handla online eller i butik så länge de accepterar MasterCard-kort.
Kortet är lättanvänt du behöver bara följa dessa enkla steg:
1. Köpa presentkortet: : Kortet kan köpas hos en av våra många återförsäljare.
2. Aktivera: Du kan enkelt aktivera presentkortet online eller via SMS – allt du behöver är ett europeiskt mobilnummer.
3. Kan användas: Fysiska och butiker online som accepterar MasterCard-kort.
| Avgifter | Belopp |
| --- | --- |
| Kostnad för Paygoo Gift | 39 SEK |
| Transaktionsavgift (gäller efter två transaktioner) | 3,50 SEK |
| Månadsavgift (gäller sex månader efter köp) | 16 SEK per månad |
| Avgift för nytt kort skickat av Paygoo | 195 SEK |
| Avgift för inlösen (överföring från Paygoo-kort till bank | 150 SEK |
| Avgift för överföring av medel mellan kort | 16 SEK |
| Inaktiveringsavgift för Paygoo Gift (efter 12 månader utan aktivitet) | 50 SEK per månad |
| Serviceavgift (för att hämta PIN, kontrollera saldo och få en översikt över transaktioner via SMS) | 6 SEK |
| Serviceavgift (provision) för köp i annan valuta | 4% |
| Kortets beloppsgränser | Belopp |
| --- | --- |
| Maximalt saldo, anonymt kort | 1500 SEK |
| Maximal insättning vid försäljningsställe | 1500 SEK |
| Maximalt belopp som får spenderas vid online-transaktion | 500 SEK |
Regler och villkor för användning
These terms and conditions (T&Cs") apply to your prepaid non-reloadable Paygoo gift card (Gift Card) and its use. You must read them carefully. In these terms and conditions "you", "your" means the Gift Card holder ("Cardholder") and the authorised user of the Gift Card. "We", "us" or "our" means EML Money DAC or EML Payments AB acting on its behalf. The Card is promoted by Paygoo AB ("Paygoo") and issued by the Issuer. "Website" means the program website at www.paygoo.se.
1. Your Gift Card
Your Gift Card is not a credit card and is not in any way connected to your bank account. You will not earn any interest on any funds loaded on your Gift Card.
Your Gift Card is issued by us pursuant to a license from Mastercard® International Incorporated. Using the Gift Card indicates your agreement with these terms and conditions.
2. Load limits on your Gift Card
Your Gift Card has a maximum load amount of SEK 1500.

Limits
Max Load / Balance
SEK 1,500
Min Load / Balance
SEK 200
Max online spend
SEK 500 per transaction
3.Using your Gift Card
You can use the Gift Card at any merchant who accepts Mastercard prepaid cards to make purchases in-store.
Before using the Gift Card it is your responsibility to ensure that there are sufficient funds loaded on it to cover your purchase. You will not be able to use your Gift Card after its Expiry Date.
We will deduct the value of your transactions from the balance on your Gift Card as soon as they are made and we will also deduct any applicable fees as soon as they become due; see our Fees clause below for details of any applicable fees. While the Cardholder may use the Gift Card, the Gift Card always remains our property.
For fraud prevention reasons, your Gift Card use may be queried and we may block further usage, either completely or only in certain territories or merchants. In such circumstances, you can contact customer services.
We may ask you to stop using your Gift Card, to return it to us or destroy it. We may at any time suspend, restrict or cancel your Gift Card or refuse to issue or replace a Gift Card for reasons relating to the following:

We are concerned about the security of your account or Gift Card(s) we have issued to you;
we suspect your account is being used in an unauthorised or fraudulent manner; or
we need to do so to comply with applicable law.
If we do this, we will tell you as soon as we can or are permitted to do so. Like other payment cards, we cannot guarantee a retailer will accept your Gift Card. We may also refuse to pay a transaction:
If we are concerned about security of your Gift Card or we suspect your Gift Card is being used in an unauthorised or fraudulent manner;
If sufficient funds are not loaded on your Gift Card at the time of a transaction to cover the amount of the transaction and any applicable fees;
If we have reasonable grounds to believe that you are acting in breach of these T&Cs;
If we believe that a transaction is potentially suspicious or illegal (for example, if we believe that a transaction is being made fraudulently); or
Because of errors, failures (whether mechanical or otherwise) or refusals by merchants, payment processors or payment schemes processing transactions.
If we refuse to authorise a transaction, we will immediately tell you why, if practicable, unless it would be unlawful for us to do so. You may correct any information we hold and which may have caused us to refuse a transaction by contacting customer services.
4. Authorising Transactions
Subject to the features of the particular Gift Card, the authorisation of a transaction can include authorising any single transaction, or pre-authorising future transactions of a certain or uncertain amount.
A Gift Card transaction will be regarded as authorised where you authorise the transaction at the point of sale by following the instructions provided by the merchant or retailer. This may include:

Signing a sales voucher; or
Providing the Gift Card details and/ or providing any other details as requested;
Making a contactless payment where the Gift Card features so allow.
Authorisation for a transaction may not be withdrawn (or revoked) by you after the time it is received by the merchant. We will pay the funds required by the retailer or merchant to cover the transactions authorised by you within three (3) days of us receiving their request. A transaction will be received at the time we receive the transaction instruction from the merchant acquirer.
5. Expiry, suspension and cancellation of your Gift Card
The Gift Card will expire on the Valid Thru date displayed on the card (the Expiry Date). After the Expiry Date, you cannot use the Gift Card but you can access any unspent funds through the redemption process specified in clause 6 of these T&Cs.
We may also cancel these T&Cs or suspend your Gift Card or account immediately if we believe your Gift Card is deliberately being used by you to commit fraud or for other illegal purposes. If we do this, we will tell you as soon as we are permitted to do so. If we cancel your Gift Card, you must tell us what you want us to do with any unused funds within three (3) months of the date we notify you that your Gift Card is cancelled. If your Gift Card is cancelled, we will immediately block your Gift Card so it cannot be used. You will not be entitled to a refund of money you have already spent on authorised transactions or pending transactions or any fees for use of the Gift Card before the Gift Card is cancelled or expires.
You can cancel your Gift Card by contacting customer services. If you cancel your Gift Card, once all transactions and fees have been deducted, we will arrange for any unused funds to be refunded to you; see clause 10 below for further information. A Redemption Fee may be charged (see Fees clause below).
6. Replacement and Redemption during and after the Expiry Date and Redemption Fee.
Any available balance of the Gift Card may be redeemed at any time up to six (6) years after the Expiry Date. In order to do so, the Cardholder must contact customer services, present full identification and complete a redemption form provided by customer services or Issuer.
During the first twelve (12) months following the Expiry Date, the redemption of any remaining funds on a Gift Card will be free of charge. However, if the Cardholder requests a redemption while the Gift Card is active, i.e. before the Expiry Date, or after more than twelve (12) months from the Expiry Date, a Redemption Fee of SEK 150 will be deducted from the value of the redemption remitted to the Cardholder. Any redemption will be remitted only to the Cardholder by transfer to the bank account nominated by the Cardholder on the redemption form. A request for redemption may take up to thirty (30) days to process, though we will try to process the request sooner if possible.
8. Lost or stolen Gift Card and unauthorised or incorrectly executed payments
You must tell customer services without undue delay if you know or suspect that a Gift Card is lost or stolen or if you think a transaction has been incorrectly executed.
We will refund any incorrectly executed transaction immediately unless we have any reason to believe that the incident has been caused by a breach of these T&Cs, negligence or we have reasonable grounds to suspect fraudulent activity. However, you will bear the loss, up to SEK 500 in total, if the transaction results from the use of a lost or stolen Gift Card.
However, if investigations show that any disputed transaction was authorised by you, or you have acted fraudulently or negligently (for example by failing to keep your Gift Card secure), you may be liable for any loss you or we suffer because of the use of the Gift Card.
9. Our liability
We will not be liable for any loss arising from:

Any cause which results from abnormal or unforeseen circumstances beyond our control, the consequences of which would have been unavoidable despite all our efforts to the contrary; or
A retailer refusing to accept your Gift Card (unless we have acted with gross negligence or wilfully in this regard); or
Our compliance with legal and regulatory requirements; or
Loss or corruption of data unless caused by our gross negligence or wilful default.
10. Your Rights to Redemption of Funds and Refunding of Transactions on Your Gift Card
You have the right to redeem the funds on your Gift Card at any time in whole or in part in accordance with the process described in clause 6 of this document.
We will not redeem the value of the funds on your Gift Card to you if your request for redemption is more than six (6) years after the date of termination or expiry of these T&Cs.
Clause 13 contains a summary of applicable fees, including redemption fees.
11. Refunding Transactions
You may be entitled to claim a refund in relation to transactions where:

The transactions were not authorised under these T&Cs;
We are responsible for a transaction which was incorrectly executed and you notified us in accordance with clause 8 above;
A pre-authorised transaction, if applicable, did not specify the exact amount at the time of its authorisation and the amount charged by a supplier is more than you could reasonably have expected, taking into account normal spending patterns on the Gift Card or the circumstances of the transaction.
A claim for a refund in the circumstances set out above will not be accepted if the amount of the transaction was notified to you at least four (4) weeks before the transaction date or if the claim is made more than eight (8) weeks after being debited from your account.
We will arrange an electronic transfer to a bank account nominated by you. However, to enable us to comply with our legal obligations, we may ask you to provide us with certain information before we can process your refund request.
12. Changes to these Terms
We may change these T&Cs at any time by notifying you on the Website at least two (2) months before the change is due to take effect. The most current version of these T&Cs will always be available on the Website. The change will automatically take effect and you will be taken to have accepted the notified change unless you tell us that you do not agree to the change. In that event, we will treat that as notification that you wish immediately to terminate and in such circumstances, we will refund any balance on the Gift Card in accordance with clause 11 above and you will not be charged a refund fee.
13. The Fees
We do not charge any fees for checking your on-line balance and transactions. However, the following fees do apply:

| | |
| --- | --- |
| Fee type | Fee amount SEK |
| Card fee | 39,00 SEK |
| Transaction fee | 3,50* SEK |
| Monthly fee (commences 6 months after purchasing the Card) | 16,00 SEK |
| Card inactive fee (commences after 12 months inactivity) | 50,00 SEK |
| Replacement card fee | 195,00 SEK |
| Redemption fee | 150,00 SEK |
| Service fee (SMS, Pin, balance, transactions | 6,00 SEK |
| Service fee for purchases in foreign currency | 4% (+ transaction fee of 3,50 SEK) |
| Transfer fee | 16,00 SEK |
* The first two transaction fees shall be waived
14. Disputes with Retailers
If you have any disputes about purchases made using your Gift Card, you should settle these with the merchant or person you bought the goods or services from. We are not responsible for the quality, safety, legality or any other aspect of any goods or services purchased with your Gift Card. Remember that once you have used your Gift Card to make a purchase we cannot stop that transaction.
15. Customer Services
If you have any enquiry relating to your Card, you can contact customer services at hello@paygoo.se;
16. Complaints
If you are unhappy in any way with your Card or the way it is managed, you should first contact customer services at hello@paygoo.se;.
If your complaint is not satisfactorily dealt with, please contact EML by email at cardsupport@emlpayments.com.
If you are still unhappy you may also contact and raise your concerns with the Financial Services and Pensions Ombudsman at 3rd Floor, Lincoln House, Lincoln Place, Dublin 2, D02 VH29. Telephone: +353 (0)1 567 7000 and e-mail: info@fspo.ie or by using their online facility to submit a complaint.
17. Compensation
The Gift Card is an electronic money (e-money) product and although it is a product regulated by the Central Bank of Ireland, no compensation scheme exists to cover losses claimed in connection with the Gift Card.
18. Assignment
We may assign the benefit and burden of these terms and conditions to another company at any time, on giving you two (2) month's prior notice of this. If we do this, your rights will not be affected.
19. Severability
If any part of these T&Cs is, for any reason, held to be illegal, invalid or unenforceable - (i) that part is to be read down to the extent necessary to preserve its operation and, if it cannot be read down, it is to be severed, and (ii) the legality, validity and enforceability of the remainder of these T&Cs shall not be affected thereby and shall remain in full force and effect to the greatest extent permitted by law.
20. Personal Data
EML Money DAC and EML Payments AB are referred to collectively as "we", "us" and "our" in this section 20 and each can act jointly and severally in relation to this section. We may collect and retain personal data about you so that we can operate your Card and related Card account and deal with any inquiries that you may have about it.
By using your Card you explicitly consent to us accessing, processing, and retaining any information or personal data you provide to us or Paygoo, for the purposes of providing payment services to you. This does not affect our respective rights and obligations under applicable data protection legislation. You may withdraw this consent by closing or terminating your Card. If you withdraw consent in this way, we will cease using your personal data for this purpose, but may continue to process your personal data for other purposes where we have other lawful grounds to do so, such as where we are legally required to keep records of transactions.
We are also required to collect personal data to identify you and verify your identity. Without your information we cannot make the Card available to you and you should not apply for the Card.
The processing of your personal data is governed by the EML Money DAC and EML privacy policies (as applicable) which can be found at https://www.perfectpaas.com/Help/PrivacyPolicy and https://emlpayments.com/privacy, and by Paygoo's privacy policy (as applicable) which can be found at https://en.paygoo.se/personvernerklaering-en. By accepting these T&Cs, you agree to the terms of the EML Money DAC and EML privacy policies. For further information please contact customer services at hello@paygoo.se;
21. Governing Law
These T&Cs are concluded in English. All communications with you will be in English wherever possible. In the event these terms and conditions are translated into any language other than English then the English language version shall prevail. These T&C's and any dispute, proceedings or claim of whatever nature arising out of or relating to these T&Cs (including any non-contractual disputes or claims) shall be governed by and interpreted in accordance with the laws of Ireland and the courts of the Republic of Ireland shall have jurisdiction. This is without prejudice to any rights you may have as a matter of mandatory applicable consumer law.
22. Fund Protection
As a responsible e-money issuer, EML Money DAC ensures that once it has received your funds they are deposited in a secure account, specifically for the purpose of redeeming transactions made by your Gift Card. In the event that EML Money becomes insolvent, funds that you have loaded and which have been deposited by EML Money DAC are thereby protected against the claims made by creditors.
23. Gift Card Issuer
Your Gift Card is issued by EML Money DAC the "Issuer"), whose principle office is Second Floor, La Vallee House, Upper Dargle Road, Bray, Co. Wicklow, A98 W2H9, Republic of Ireland which is authorised by the Central Bank of Ireland under the Electronic Money Regulations 2011 (Register Ref: C95957).